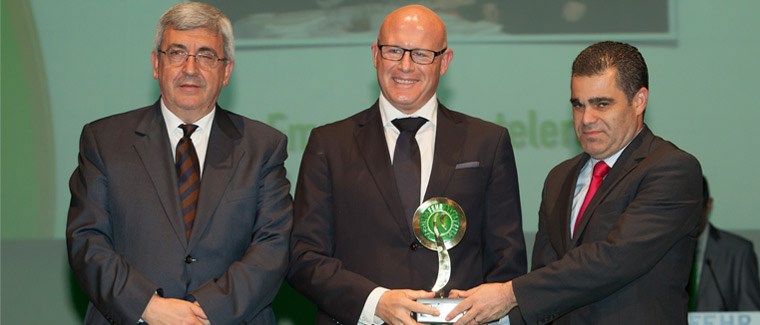 Thursday, November 27, 2014
Last night we enjoyed a sensational and entertaining gala to mark the VIII edition of Hotel Trade Nacional Awards, where we received our recognition alongside the other 18 winners.
The Teatro Principal of Zaragoza proved to be the perfect setting to host the event, attended by over 300 people. A group of Jacks Aragonesas entertained at the entrance, Jaume Segalés nimbly guided all deliveries and performances and, finally, the singer Tamara began playing several musical touch boleros.
From here take the opportunity to once again to congratulate all the winners who continue the growth of this great "family" is the Spanish Hospitality, and of course, to acknowledge the impeccable organization by the Spanish Federation of Hotel Trade (FEHR).
Our manager, Miguel Grande, was commissioned to collect the award distinguishes us as the best hotel trade company 2014.